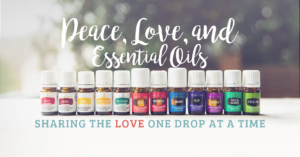 Rise to Wellness Chiropractic loves to find safe, natural ways to eliminate medications from our lives. We don't recommend coming off of a prescription without first speaking with your doctor
but many of our patients have found natural alternatives for managing various health conditions. Essential oils can be a great tool for supporting different aspects of our health and the team at RWC hosts regular, free classes as well as one-on-one mini sessions to help educate those interested in exploring the benefits of essential oil use. RWC chooses to use only Young Living essential oils due to their top quality and strict sourcing criteria.
Read more about Young Living's Seed to Seal Promise at https://www.youngliving.com/en_US/discover/seed-to-seal
To order Young Living essential oils visit https://www.youngliving.com/vo/#/signup/new-start?sponsorid=14674494&enrollerid=14674494&isocountrycode=US&culture=en-US&type=member or stop by our office to see some of our favorite YL products in person!